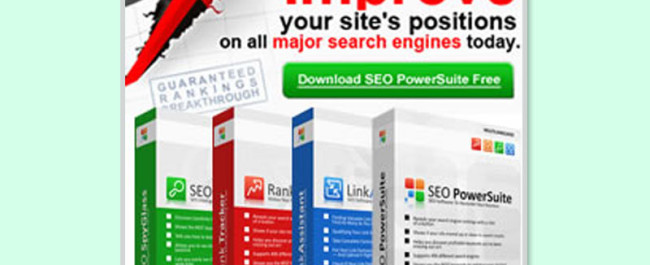 Teaser Video: SEO Powersuite
I just purchased an amazing tool to help me focus my SEO efforts, build inbound links, audit my results and check my rankings. What can I say, it was time to take my SEO and link portfolio to the next level and some of this wasn't being handled by Market Samurai or SEO Elite, both tools I purchased for this purpose.
And because I am more than a little willing to gloat ('cause YOU don't have this tool and I do), allow me to show you what you are missing.
(Disclaimer: Don't get me wrong, building these things manually has been pretty easy, but the size of the site, the number of partners, the rankings I have achieved means it's a little harder to track it all now. I went looking for a solution to simplify, and found a tool to explode my results.)
These days the Internet is a marketing battlefield. Fierce fights for search traffic are going on in every niche with the contenders ready to struggle for every position in the rankings. Just like any war, online battles are impossible to win without a sophisticated intelligence. You can have all the weaponry you can get but it's useless unless you know what exactly is going on at the other side of the frontline. SEO Spyglass is that intelligence tool.
Ready to try it to? You can, for free. Download SEO Powersuite and check it out.
And although they offer all four tools sold separately, I wouldn't just get one or two. I would (if I were you, cause I already did) get the complete package deal they call SEO Powersuite, which contains SEO Spyglass, Link Assistant, Website Auditor and Rank Tracker. It's currently discounted $150.
That still too high? Contact me directly for a secret link to get another $100 off. Hurry, their offer ends August 1st.
Update: 7/27/2010 3amPssst! Guess what landed on the first page of Google for the search term "seo powersuite video"? That's right, this post.. and in less than 1 hour. Sweet! God I love Headspace2.