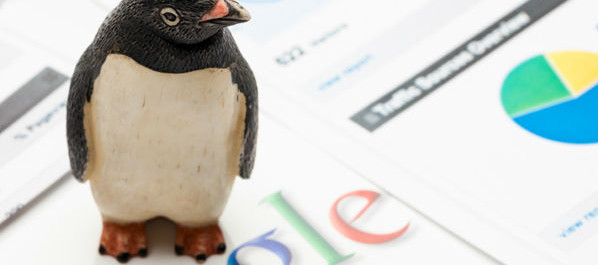 Google Penguin Update: Has Your Site Been Frozen Out?
As some that have Business Web sites have discovered, not all penguins are cute and cuddly. The recent Google Penguin updates have led to more than a handful of problems for some Business Web sites, many of which have been left scrambling trying to bring their site's rankings back up to par to where they were even a few months ago.
For those still trying to better verse themselves with the Google Penguin penalty, quite simply it means the best-known search engine is attempting to promote top-notch Web sites and penalize those that have more spam-oriented or duplicate content on them.
According to comments from Google, the idea behind a number of its ranking changes is to assist searchers in locating sites that offer a great user experience while also meeting their information needs.
Google reported that while approximately 12 percent of queries suffered significantly from the Panda update, only about 3 percent of queries in English are impacted via the Penguin algorithm.
Reverse the Google Penguin Impact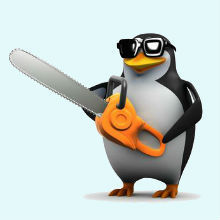 Many site owners are probably wondering if and how Penguin may have impacted their traffic following the Panda algorithm, so the first step is to review your traffic.
In the event traffic looks to be severely decreased following April 24 of this year, then your site was likely penalized with a Google Penguin. Traffic that witnessed a major reduction prior to that date is likely due to the Google Panda update.
If you find yourself to be one of the sites that have been hit, there are some things you can do to reverse the negative impact.
To Help Mitigate The Effects Of The Google Penguin Update:
Review site content – Check the content you have posted to see if you have been using the proper keywords, tags, related content etc. Look for anything that Google may interpret as "keyword stuffing" or spamming. If you feel you are heavy in this area, think about revising the content in order to make it appear better suited for both the search engines and for readers
Dialed-in too much – In the event you have essentially a page or pages with countless phone numbers in an effort to obtain search traffic for each number, you need to reverse course. Determine a means by which to better organize the numbers and explain why the numbers are there in the first place
Too much copied material – If you have content copied by other Web sites, contact the webmasters of the sites and request that the pages be taken down. You should also file Digital Millennium Copyright Act (DMCA) paperwork with Google too in order to help the search engine decide which copy is original and which is not. At the end of the day, the goal is to have the copied work taken off the Google index
Check those links – Another task at hand is to check the external links from your site. Should there be any bad sites or those involved in spamming, take away those links. You should also avoid getting involved with excessive link exchange programs and link selling initiatives
Try and get Google to reconsider – It is also advised that you ask Google to reconsider its actions, but not until after you make the necessary changes noted above and any others that Google believes should be undertaken.
Even if your company's site has not suffered at the hands of both Panda and Penguin, now is as good a time as any to review what practices you have been employing on your site in order to lessen the chances of being impacted down the road.
[box type="bio"]
This Guest Post Brought To You By:
Dave Thomas, who discusses subjects such as SEO marketing companies and online marketing solutions, writes extensively for San Diego-based Business.com.[/box]