4 Myths of Online Business
This article is a guest post by Karol K. Would you like to submit an article related to online marketing, WordPress, Blogging or similar topics and have it published here? Check out my Guest Post Guidelines here.
4 Myths of Online Business
And What You Need To Know To Succeed
Having a home-based online business is the dream of many people these days. Recession, problems searching for a job, bills, they all force us to look for alternative solutions regarding our careers and lives.
So here comes online business – the prime promise of freedom, money and free time flexibility. Is it all so great, though? Find out the top 4 myths of online business and get the answer yourself.
Myth 1: Better money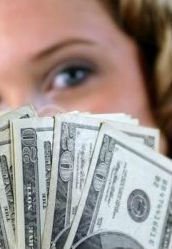 You can make a lot of money through your online business, that is true. However, getting to this point will require a lot of work, dedication, and patience.
Online businesses are rarely overnight successes. Most of the time, every successful online entrepreneur had to work years for their present reputation and profitability.
Chances are that if it's money you're after, you should stick to your day job. You'll get paid quicker, and you'll have better income predictability.
Online business works only for people who are willing to wait in line for their turn to get big profits.
Myth 2: Free time
Day jobs are straightforward. You get up, start your work at 9AM, get back home at 5PM. Online businesses aren't.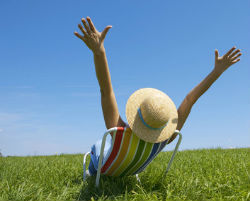 The possibility to have a break whenever you want is true for online businesses, but this doesn't mean that you can extend this break to whatever amount of time you wish.
The reality of most online entrepreneurs is that they spend long hours by their computer writing content, launching promotions, checking stats, and doing myriads of other things.
Getting to the point where you can have a noticeable amount of free time will take a while. Your first months or years are usually crazy. The rule is simple … if you want to make money, you'll need to spend time doing some serious work.
Which brings me to:
Myth 3: Less work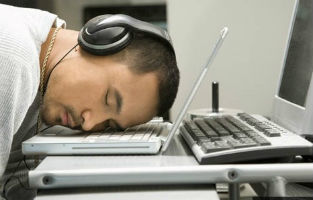 This sounds a lot like the previous point, but I wanted to emphasize the different kinds of work you have to take care of when owning an online business.
Most day jobs require you to present a certain set of skills. Your employer will tell you that they want you to be creative and versatile, but in reality they will rarely let you do anything that you weren't trained for.
There's no such thing in online business. You simply need to be a jack of all trades to make something significant happen. And I'm not telling that you need to do everything on your own, but you still need to be able to identify the most important things and then outsource them to others if you lack the skill set.
This is a simple case of "you don't know what you don't know."
Myth 4: No stress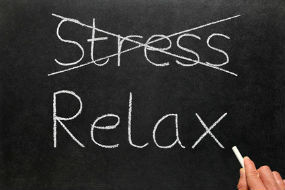 This is a biggie. Many people think that their day jobs are stressful. And okay, some jobs are stressful. If you are expected to go into a burning house to save people then it is stressful.
However, most jobs aren't actually stressful at all. If you know what you need to do next, what amount of money you'll get by the end of the month, and that your job will still be there next month then where's the stress?
Many online entrepreneurs have to face all of the above challenges on a daily basis. Essentially, there's no one person who pays your salary when you're on your own. And it's you who has to figure out how to make money and how to set it in a way so the stream won't dry up.
Just to make sure that we're on the same page … I'm really writing this with no negativity in my voice. All of these challenges are possible to overcome if you just dedicate yourself to success. I only want you to know that these 4 things will kick in very soon when you're starting a new venture. Just keep this in mind so you can fight every problem quickly once it reveals itself.
What are your thoughts? Do you know of any other myths of online business?
[box type="bio"] Karol K. is a writer, and an online business owner. You can find him at ThemeFuse.com where he share various advice and tutorials. Also, ThemeFuse is a great place to go for quality WordPress themes.[/box]
Overwhelmed? I Can Help.
Just in case this article didn't scare you off your dream of an online business model (and I really hope it didn't), but you are still feeling a little overwhelmed, I offer services to help. Whether you just need a little one on one training, or a full out website design for your new business venture, I'm your geek. See the full range of Services I offer or contact me for a custom solution.