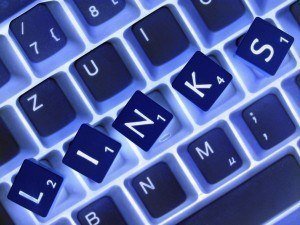 SEO Using Backlinks
Basically, Google counts each link into your blog as kind of a *vote*. If it's coming from an authority site (one with Google Page Rank), then that *vote* has a little more weight than others, but every link coming in, is counted as a *vote*, one way or another.
In the search engine optimization (SEO) world, the number of backlinks is one indication of the popularity or importance of that website or page. Outside of SEO, the backlinks of a webpage may be of significant personal, cultural or semantic interest: they indicate who is paying attention to that page.
What you want to do, is find strategies and ways to build up the number of sites that backlink to your blog.
Before I go on, let me clear the air a bit, and explain what a backlink is and how it differs from a *traceback* or *pingback* or embedded link.
Backlink
A link, complete with anchor text, that points to your blog from some other site, generally, intentionally left by you.
Traceback
A link from one blog spotlighting a piece of content on your blog. Bloggers can use this in place of content of their own, by simply saying, found a great post, go here to check it out. Great to get!
Pingback
Certain blogging software allows you as the blog owner, to be notified when someone *links* to your content. This notification can trigger (within the blogging software) a notice to reference the site linking back. It's also good to go comment on their observations about your post, or thank them.
Embedded Link
A site owner (blogger, website, CMS, etc) and include a link from their site to your site on a semi-permanent basis. This can take the form of a blog roll, link partner or direct reference to your site or a more specifical reference to a single post.
Clear as mud?
Now that you have an idea of what a backlink is, let's talk about strategies for building those up.
Article Directories
One of the most effective strategies is the author resource box on articles you write and submit to article directories.
Now, before you panic, let me explain where you are going to get this *article* from. Quite simply, your blog. If you are blogging correctly, you will frequently have content that qualifies as an *article* that you can send in. I call those pieces *pillar content*.
These are the really killer posts you make that are between 300 and 900 words, aren't overly self promotional and that people would likely want to know more about. And submitting these articles to the directories has a couple of other *side-benefits*. They spread your name, build credibility, and help with *brand trust*.
Don't worry about duplicate content. Duplicate content as defined by Google, is the same article appearing more than once on a single domain. Since the articles are on your blog (one domain), and the article directory (another domain), there is no penalty by Google.
Every time you re-purpose your blog content on article directories, you can (and should), include an Author's resource box. This is a small blurb that talks about you, offers more information on the subject at hand, or suggests a tool or resource that will help. And each one of these, can be a backlink into some portion of your blog.
Did I mention the purpose of the article directories?
To provide free content for any webmaster or blogger to use on their site. Did you hear that? Let me repeat it. Bloggers and webmasters can go to the article directories and find content for their blog, and include your article. And since each article contains a resource box, each one points directly to your blog.
Do you see the power of this?
When a blog in your niche uses yourarticle, that vote is given a little more weight. Use the right keywords (keywords that support your overall blog theme), and as it is used across multiple sites, the votes start racking up.
Here are a few article directories to get you started. Remember, some are specific to niches, so do your own research to find the one's that will work best for you.
Article directories are also rated by Google, so look for one's that have Google page rank as an added benefit.
ArticleDashboard.com Google Page Rank (PR) 6
ArticleCity.com  PR: 6
ArticleBiz.com PR: 6
SEOSiteManager.com  PR: 5
EZineArticles.com  PR: 6
ArticleTrader.com  PR: 5