This Was A LOT Easier 30 Years Ago
Some of you know me personally. As in come over to my house or speak with me on the phone. For those of you, I have this message… This was SOOOO much easier 30 years ago.
For those of you not in my immediate circle (don't you wish you were?), let me explain.
I just had to move. Suddenly. My daughter just had to move. Suddenly. I managed (with a lot of help from some really good friends) to get the majority of my things packed and moved into the new house. The remainder placed in storage. I am organized after all. My daughter's move was scheduled the weekend following mine…
…it didn't go as well.
Britene got everything packed, we got the u-Haul loaded and drove over to the new house. Ooops. The power company has decided it will not turn on the power (that was just disconnected the day before) because the breaker box is not up to code.
Time for Plan B.
We unloaded the U-Haul with every single thing Britene owned onto the upper deck of her soon-to-be-husband's house. The one he has been remodeling. The one under construction. Crap.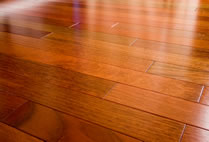 Time to pull out all the stops and get the bottom floor ready for habitation. It just needs the electrical fixtures installed, and the wood floor installed. No problem.
Now to the part that was so much easier 30 years (and more than a few pounds) ago… construction. Cutting, fitting, bending, lifting, hammering, sawing, and generally doing the handy things I loved doing in my younger days as a trim carpenter.
I can't decide if its the weight or the age that hurts worse. Not being able to comfortably do something I love? It's time to lose weight and get back in shape. 49 isn't that old, right?
So, in case you were wondering where my posts are, each night these past two weeks, I am too tired to sit at the computer. In fact, my body aches and cries and whimpers. I have to put it to bed early. I miss you dear reader. I will return soon.