Kinsley Nicole Wright Arrives!
Today!
I know, it's hard to believe, right?
The beauty of inducing is you get to schedule when the baby is born. Although Brit has been in labor for the past 3 weeks (yuk!), they scheduled the birth for today. So, stay tuned, as announcements will be made here for those wanting to know when she arrives.
Recap: This is my third grand-child. The second grand-daughter, and the first Virgo baby. A sun sign near and dear to my heart as I am also a Virgo. Finally, someone who will "get me".
Stay Tuned!
Announcements and progress updates will be here. I will have my iPad with me and hopefully the hospital has WiFi since I loaned my MiFi to Jim and haven't gotten it back yet. If not, the updates will be when I return home this afternoon/evening. Who knows how long it will take once they induce? Brit keeps telling me everyone is different.
Updates
7am: They moved the scheduled time from 5:30am to 7:30am since they had an extra Mom or two come in during the night.
10:30am: They placed her on a pitocin drip to start things moving.
1:00pm (ish): They took her off the drip to give little Kinsley a break.
1:15pm: I visited to deliver some food to Brad (Brit felt this was unfair since she is craving McDonalds), and they arrived to start the epidural. She was contracting on her own, and ready!
3:30pm: They broke her water, Britene was at 5cm.
5:00pm: They moved Britene to a new room.
5:59pm: They asked her to push.
6:00pm: Kinsley Nicole is born after a whopping two pushes. 7 lbs 5oz. Healthy. Dark curly hair (thanks Brad), blue eyes. Beautiful.
Note, got to the hospital and my camera was dead. This after placing new batteries in the thing 5 days ago and making sure it was in my bag and ready. I am guessing something turned it on, because today when I needed it, dead camera. Nancy loaned me her batteries for a couple of snaps, but expect more next time I see the little darling. This will have to hold you. Date is ACTUALLY the 29th, not the 24th.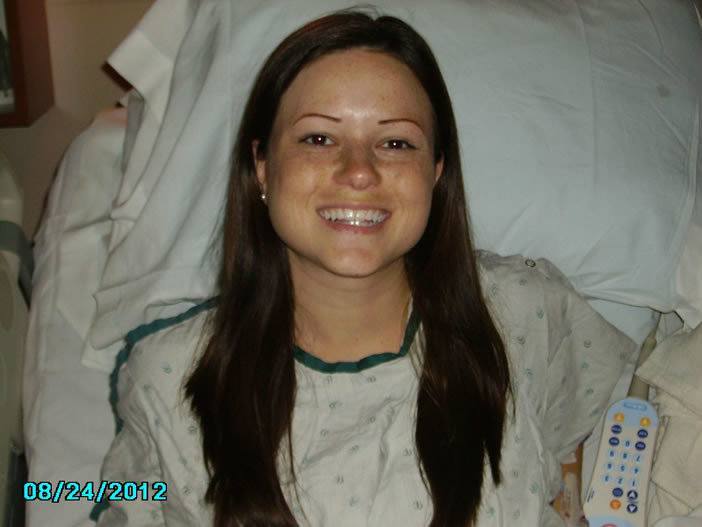 Britene, making child birth look easy.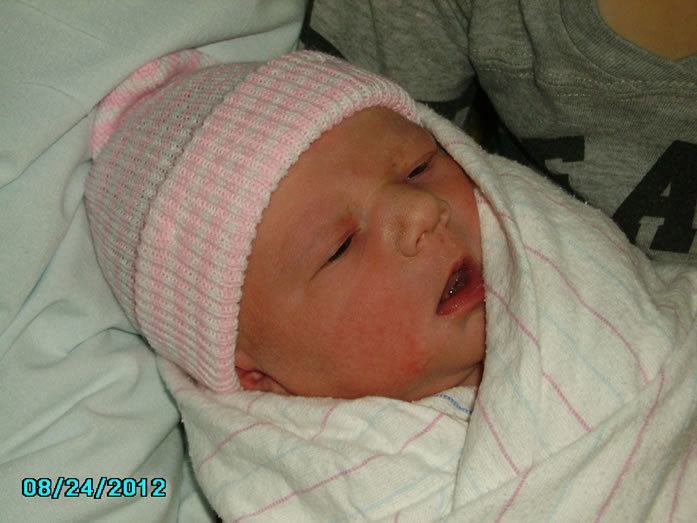 Kinsley Nicole Wright. 7lbs 5oz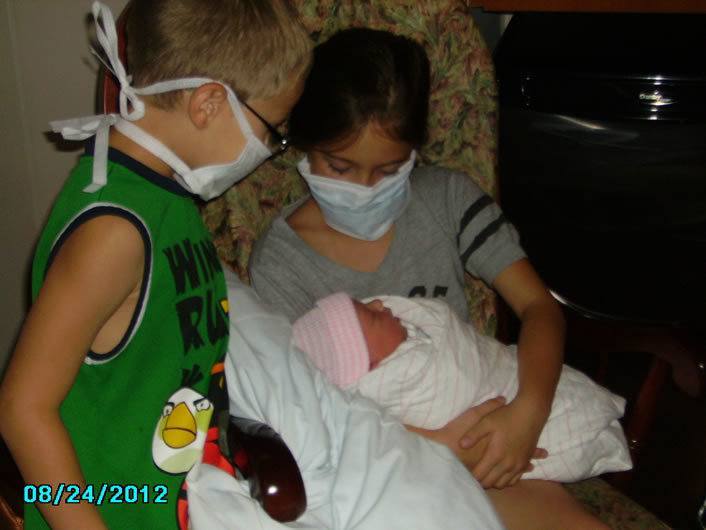 Big sister Raven holding Kinsley while Tallen looks on.
Both had sniffles so they were masked for the occasion.