Warning
: mysql_query(): Access denied for user 'cnailor'@'localhost' (using password: NO) in
/home/cnailor/public_html/wp-content/plugins/maxblogpress-ninja-affiliate/ninja-affiliate-library/include/mbp-ninja-affiliate.cls.php
on line
198
Warning
: mysql_query(): A link to the server could not be established in
/home/cnailor/public_html/wp-content/plugins/maxblogpress-ninja-affiliate/ninja-affiliate-library/include/mbp-ninja-affiliate.cls.php
on line
198
Warning
: mysql_num_rows() expects parameter 1 to be resource, boolean given in
/home/cnailor/public_html/wp-content/plugins/maxblogpress-ninja-affiliate/ninja-affiliate-library/include/mbp-ninja-affiliate.cls.php
on line
199
Warning
: mysql_query(): Access denied for user 'cnailor'@'localhost' (using password: NO) in
/home/cnailor/public_html/wp-content/plugins/maxblogpress-ninja-affiliate/ninja-affiliate-library/include/mbp-ninja-affiliate.cls.php
on line
184
Warning
: mysql_query(): A link to the server could not be established in
/home/cnailor/public_html/wp-content/plugins/maxblogpress-ninja-affiliate/ninja-affiliate-library/include/mbp-ninja-affiliate.cls.php
on line
184
Warning
: mysql_num_rows() expects parameter 1 to be resource, boolean given in
/home/cnailor/public_html/wp-content/plugins/maxblogpress-ninja-affiliate/ninja-affiliate-library/include/mbp-ninja-affiliate.cls.php
on line
185
Warning
: mysql_query(): Access denied for user 'cnailor'@'localhost' (using password: NO) in
/home/cnailor/public_html/wp-content/plugins/maxblogpress-ninja-affiliate/ninja-affiliate-library/include/mbp-ninja-affiliate.cls.php
on line
184
Warning
: mysql_query(): A link to the server could not be established in
/home/cnailor/public_html/wp-content/plugins/maxblogpress-ninja-affiliate/ninja-affiliate-library/include/mbp-ninja-affiliate.cls.php
on line
184
Warning
: mysql_num_rows() expects parameter 1 to be resource, boolean given in
/home/cnailor/public_html/wp-content/plugins/maxblogpress-ninja-affiliate/ninja-affiliate-library/include/mbp-ninja-affiliate.cls.php
on line
185
Warning
: mysql_query(): Access denied for user 'cnailor'@'localhost' (using password: NO) in
/home/cnailor/public_html/wp-content/plugins/maxblogpress-ninja-affiliate/ninja-affiliate-library/include/mbp-ninja-affiliate.cls.php
on line
198
Warning
: mysql_query(): A link to the server could not be established in
/home/cnailor/public_html/wp-content/plugins/maxblogpress-ninja-affiliate/ninja-affiliate-library/include/mbp-ninja-affiliate.cls.php
on line
198
Warning
: mysql_num_rows() expects parameter 1 to be resource, boolean given in
/home/cnailor/public_html/wp-content/plugins/maxblogpress-ninja-affiliate/ninja-affiliate-library/include/mbp-ninja-affiliate.cls.php
on line
199
Warning
: mysql_query(): Access denied for user 'cnailor'@'localhost' (using password: NO) in
/home/cnailor/public_html/wp-content/plugins/maxblogpress-ninja-affiliate/ninja-affiliate-library/include/mbp-ninja-affiliate.cls.php
on line
184
Warning
: mysql_query(): A link to the server could not be established in
/home/cnailor/public_html/wp-content/plugins/maxblogpress-ninja-affiliate/ninja-affiliate-library/include/mbp-ninja-affiliate.cls.php
on line
184
Warning
: mysql_num_rows() expects parameter 1 to be resource, boolean given in
/home/cnailor/public_html/wp-content/plugins/maxblogpress-ninja-affiliate/ninja-affiliate-library/include/mbp-ninja-affiliate.cls.php
on line
185
Warning
: mysql_query(): Access denied for user 'cnailor'@'localhost' (using password: NO) in
/home/cnailor/public_html/wp-content/plugins/maxblogpress-ninja-affiliate/ninja-affiliate-library/include/mbp-ninja-affiliate.cls.php
on line
184
Warning
: mysql_query(): A link to the server could not be established in
/home/cnailor/public_html/wp-content/plugins/maxblogpress-ninja-affiliate/ninja-affiliate-library/include/mbp-ninja-affiliate.cls.php
on line
184
Warning
: mysql_num_rows() expects parameter 1 to be resource, boolean given in
/home/cnailor/public_html/wp-content/plugins/maxblogpress-ninja-affiliate/ninja-affiliate-library/include/mbp-ninja-affiliate.cls.php
on line
185
Warning
: mysql_query(): Access denied for user 'cnailor'@'localhost' (using password: NO) in
/home/cnailor/public_html/wp-content/plugins/maxblogpress-ninja-affiliate/ninja-affiliate-library/include/mbp-ninja-affiliate.cls.php
on line
198
Warning
: mysql_query(): A link to the server could not be established in
/home/cnailor/public_html/wp-content/plugins/maxblogpress-ninja-affiliate/ninja-affiliate-library/include/mbp-ninja-affiliate.cls.php
on line
198
Warning
: mysql_num_rows() expects parameter 1 to be resource, boolean given in
/home/cnailor/public_html/wp-content/plugins/maxblogpress-ninja-affiliate/ninja-affiliate-library/include/mbp-ninja-affiliate.cls.php
on line
199
Warning
: mysql_query(): Access denied for user 'cnailor'@'localhost' (using password: NO) in
/home/cnailor/public_html/wp-content/plugins/maxblogpress-ninja-affiliate/ninja-affiliate-library/include/mbp-ninja-affiliate.cls.php
on line
184
Warning
: mysql_query(): A link to the server could not be established in
/home/cnailor/public_html/wp-content/plugins/maxblogpress-ninja-affiliate/ninja-affiliate-library/include/mbp-ninja-affiliate.cls.php
on line
184
Warning
: mysql_num_rows() expects parameter 1 to be resource, boolean given in
/home/cnailor/public_html/wp-content/plugins/maxblogpress-ninja-affiliate/ninja-affiliate-library/include/mbp-ninja-affiliate.cls.php
on line
185
Warning
: mysql_query(): Access denied for user 'cnailor'@'localhost' (using password: NO) in
/home/cnailor/public_html/wp-content/plugins/maxblogpress-ninja-affiliate/ninja-affiliate-library/include/mbp-ninja-affiliate.cls.php
on line
184
Warning
: mysql_query(): A link to the server could not be established in
/home/cnailor/public_html/wp-content/plugins/maxblogpress-ninja-affiliate/ninja-affiliate-library/include/mbp-ninja-affiliate.cls.php
on line
184
Warning
: mysql_num_rows() expects parameter 1 to be resource, boolean given in
/home/cnailor/public_html/wp-content/plugins/maxblogpress-ninja-affiliate/ninja-affiliate-library/include/mbp-ninja-affiliate.cls.php
on line
185
Warning
: mysql_query(): Access denied for user 'cnailor'@'localhost' (using password: NO) in
/home/cnailor/public_html/wp-content/plugins/maxblogpress-ninja-affiliate/ninja-affiliate-library/include/mbp-ninja-affiliate.cls.php
on line
198
Warning
: mysql_query(): A link to the server could not be established in
/home/cnailor/public_html/wp-content/plugins/maxblogpress-ninja-affiliate/ninja-affiliate-library/include/mbp-ninja-affiliate.cls.php
on line
198
Warning
: mysql_num_rows() expects parameter 1 to be resource, boolean given in
/home/cnailor/public_html/wp-content/plugins/maxblogpress-ninja-affiliate/ninja-affiliate-library/include/mbp-ninja-affiliate.cls.php
on line
199
Warning
: mysql_query(): Access denied for user 'cnailor'@'localhost' (using password: NO) in
/home/cnailor/public_html/wp-content/plugins/maxblogpress-ninja-affiliate/ninja-affiliate-library/include/mbp-ninja-affiliate.cls.php
on line
184
Warning
: mysql_query(): A link to the server could not be established in
/home/cnailor/public_html/wp-content/plugins/maxblogpress-ninja-affiliate/ninja-affiliate-library/include/mbp-ninja-affiliate.cls.php
on line
184
Warning
: mysql_num_rows() expects parameter 1 to be resource, boolean given in
/home/cnailor/public_html/wp-content/plugins/maxblogpress-ninja-affiliate/ninja-affiliate-library/include/mbp-ninja-affiliate.cls.php
on line
185
Warning
: mysql_query(): Access denied for user 'cnailor'@'localhost' (using password: NO) in
/home/cnailor/public_html/wp-content/plugins/maxblogpress-ninja-affiliate/ninja-affiliate-library/include/mbp-ninja-affiliate.cls.php
on line
184
Warning
: mysql_query(): A link to the server could not be established in
/home/cnailor/public_html/wp-content/plugins/maxblogpress-ninja-affiliate/ninja-affiliate-library/include/mbp-ninja-affiliate.cls.php
on line
184
Warning
: mysql_num_rows() expects parameter 1 to be resource, boolean given in
/home/cnailor/public_html/wp-content/plugins/maxblogpress-ninja-affiliate/ninja-affiliate-library/include/mbp-ninja-affiliate.cls.php
on line
185
​

Let's Build Your Online Presence, Together.



Though I do have a variety of "packages" that might work for you, website development isn't a one size fit's all sorta thing. If you don't see what you need in my services area, feel free to answer a few simple questions and let me send you a custom quote for exactly what you need. Not sure what you need? Book a 30 minute free consultation and let's discuss it one on one.

Who I Am

I've been called a lot of things, but the thing that comes closest is "Geek". I love using technology to build a brand, market a brick and mortar business or promote a product or service.
I especially like helping others do the same.

What I Do

Build websites and blogs that reach out to customers. I teach and train others how to do it as well. I also make how to videos and coach business owners 1 on 1 in various technologies.
How can I help you?

View My Work

Some of my projects are displayed here. Want to get a feel for what's possible? From WordPress custom themes to HTML sites from scratch, explore and feel free to ask questions!
Custom solutions also available, just ask!

Portfolio
​These are sites I either created on behalf of my clients, or worked to optimized, speed up, or enhance in some way. Look around to get some ideas if you are thinking of creating a site with me, or just send me links to sites you like. We can go from there.
Customer Comments and Insights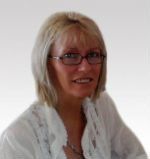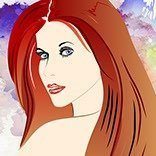 "..true professional in every sense of the word.."
I love doing business with like minded people who think the way I do, a person who would put everything aside to serve another. Recently, I contacted Cenay via Skype, I was a mad woman in the middle of doing someone's blog set up and needed an answer in a hurry.
It was no trouble for Cenay, to take 10 mins out of her time to fix my problem, even though she was running out the door for a weekend away with her family.
Cenay makes me think of the saying "Do something today, for someone without ever expecting anything in return"
You are a true professional in every sense of the word Cenay and I thank you.
Sandy Moore
- WP Websites
"I am so glad I found you.."
You advertise very accurately on your website — our session (and your whole personality) were exactly what I had expected. You made things fun & easy to understand, and you never made me feel like an idiot for being clueless. :) I really needed this. I didn't want a person talking down to me or going too fast.
I recall one of your clients writing a positive review saying they knew absolutely nothing, and you never made them feel bad. I remember thinking, I NEED HER! And that's what I got! I am so glad I found you, and I feel a lot more confident having a pro like you on my side to call on as I build my site. (You have no idea!)
"You are amazing!"
You had my WordPress problem fixed before I was even finished asking for your help in our email exchanges. I would recommend your services to anyone. Please feel free to use me as a reference. And please don't ever go away. I don't know what I would do without you!
Thanks again
Anne Kadin
- Portland Home Source
"..blog is already indexed and on the first page!"
"Well, as I'm probably the dummy of all dummies, I should thank you first off for making it simple enough even for me to understand. I actually just set up a new blog and used your book to choose which plugins to install. As you know WP used to terrify me, but these plugins make it a breeze.
But the best part – the blog is already indexed and showing on the first page of results for some pretty cool keywords! Not bad considering it's only been 'live' for a couple of weeks. I've always known you were a star with WP but this guide is going to make the rest of us WP stars too – time to watch your back girl!"
Susan Coils
- Graphic Designer
Recently Published

WordPress, SEO, Blogging, Branding, Finding New Customers

Warning
: mysql_query(): Access denied for user 'cnailor'@'localhost' (using password: NO) in
/home/cnailor/public_html/wp-content/plugins/maxblogpress-ninja-affiliate/ninja-affiliate-library/include/mbp-ninja-affiliate.cls.php
on line
198
Warning
: mysql_query(): A link to the server could not be established in
/home/cnailor/public_html/wp-content/plugins/maxblogpress-ninja-affiliate/ninja-affiliate-library/include/mbp-ninja-affiliate.cls.php
on line
198
Warning
: mysql_num_rows() expects parameter 1 to be resource, boolean given in
/home/cnailor/public_html/wp-content/plugins/maxblogpress-ninja-affiliate/ninja-affiliate-library/include/mbp-ninja-affiliate.cls.php
on line
199
Warning
: mysql_query(): Access denied for user 'cnailor'@'localhost' (using password: NO) in
/home/cnailor/public_html/wp-content/plugins/maxblogpress-ninja-affiliate/ninja-affiliate-library/include/mbp-ninja-affiliate.cls.php
on line
184
Warning
: mysql_query(): A link to the server could not be established in
/home/cnailor/public_html/wp-content/plugins/maxblogpress-ninja-affiliate/ninja-affiliate-library/include/mbp-ninja-affiliate.cls.php
on line
184
Warning
: mysql_num_rows() expects parameter 1 to be resource, boolean given in
/home/cnailor/public_html/wp-content/plugins/maxblogpress-ninja-affiliate/ninja-affiliate-library/include/mbp-ninja-affiliate.cls.php
on line
185
Warning
: mysql_query(): Access denied for user 'cnailor'@'localhost' (using password: NO) in
/home/cnailor/public_html/wp-content/plugins/maxblogpress-ninja-affiliate/ninja-affiliate-library/include/mbp-ninja-affiliate.cls.php
on line
184
Warning
: mysql_query(): A link to the server could not be established in
/home/cnailor/public_html/wp-content/plugins/maxblogpress-ninja-affiliate/ninja-affiliate-library/include/mbp-ninja-affiliate.cls.php
on line
184
Warning
: mysql_num_rows() expects parameter 1 to be resource, boolean given in
/home/cnailor/public_html/wp-content/plugins/maxblogpress-ninja-affiliate/ninja-affiliate-library/include/mbp-ninja-affiliate.cls.php
on line
185
Warning
: mysql_query(): Access denied for user 'cnailor'@'localhost' (using password: NO) in
/home/cnailor/public_html/wp-content/plugins/maxblogpress-ninja-affiliate/ninja-affiliate-library/include/mbp-ninja-affiliate.cls.php
on line
198
Warning
: mysql_query(): A link to the server could not be established in
/home/cnailor/public_html/wp-content/plugins/maxblogpress-ninja-affiliate/ninja-affiliate-library/include/mbp-ninja-affiliate.cls.php
on line
198
Warning
: mysql_num_rows() expects parameter 1 to be resource, boolean given in
/home/cnailor/public_html/wp-content/plugins/maxblogpress-ninja-affiliate/ninja-affiliate-library/include/mbp-ninja-affiliate.cls.php
on line
199
Warning
: mysql_query(): Access denied for user 'cnailor'@'localhost' (using password: NO) in
/home/cnailor/public_html/wp-content/plugins/maxblogpress-ninja-affiliate/ninja-affiliate-library/include/mbp-ninja-affiliate.cls.php
on line
184
Warning
: mysql_query(): A link to the server could not be established in
/home/cnailor/public_html/wp-content/plugins/maxblogpress-ninja-affiliate/ninja-affiliate-library/include/mbp-ninja-affiliate.cls.php
on line
184
Warning
: mysql_num_rows() expects parameter 1 to be resource, boolean given in
/home/cnailor/public_html/wp-content/plugins/maxblogpress-ninja-affiliate/ninja-affiliate-library/include/mbp-ninja-affiliate.cls.php
on line
185
Warning
: mysql_query(): Access denied for user 'cnailor'@'localhost' (using password: NO) in
/home/cnailor/public_html/wp-content/plugins/maxblogpress-ninja-affiliate/ninja-affiliate-library/include/mbp-ninja-affiliate.cls.php
on line
184
Warning
: mysql_query(): A link to the server could not be established in
/home/cnailor/public_html/wp-content/plugins/maxblogpress-ninja-affiliate/ninja-affiliate-library/include/mbp-ninja-affiliate.cls.php
on line
184
Warning
: mysql_num_rows() expects parameter 1 to be resource, boolean given in
/home/cnailor/public_html/wp-content/plugins/maxblogpress-ninja-affiliate/ninja-affiliate-library/include/mbp-ninja-affiliate.cls.php
on line
185