Tracking Traffic: Where Do They Come From, Where Do They Go?
Before you can increase website traffic, and improve your online marketing and personal branding, you really need to know a few things. Installing a way to track traffic is the first step in learning how to increase website traffic.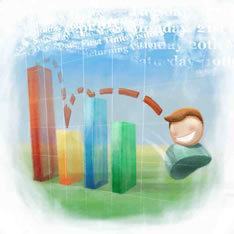 Today, I wanted to address a little bit about tracking traffic, a necessary component to improving your online marketing and branding efforts. That's tracking where your visitor comes from (how they found you) and where they go within your site. Their navigation path is a wealth of information if you will take the time to follow along.
What page are they on when they lose interest and move on? That one website tracking metric alone could be worth a sack of gold coins to you if you know what to do with it.
There are quite a few different types of website tracking scripts and plugins you can use for your blog, but for today, let's not get fancy… let's get detailed.
Tracking Traffic with Google Analytics
Google is probably the single best form of traffic tracking you can have on your site. Multiple views into the exact traffic patterns of your visitors — means understanding how to increase your blog traffic If you know what is working, do more of that. See what's failing? Do less of that.
It does require a Google Analytics or Adwords account though. If you haven't taken the plunge on one or both of those yet, it's time.
There are a few reports that I strongly recommend you get into the habit of checking if you are a blogger (which you are or you probably wouldn't be reading my site).
Referring Sites
This report is especially important to you if you and your blog are heavy into social media sites like Twitter, Digg, Reddit, or StumbleUpon. This tells you exactly which domain referred traffic to your website.
Keywords
You are spending your nights optimizing for specific keywords (right?) so use this report to tell you if you are succeeding or not. What other keywords are being used to find you? How many visitors are coming from each keyword? It's all here.
Content by Title
We all want to know what posts are being read and this report will tell you. It's worth paying attention to the "Time on Page" and "Bounce Rate" columns, since a short time on page and high bounce rate might indicate a page driving visitors away from your blog. A quick look at this report is also a great way to generate that "Most Popular Posts" list.
New vs Returning
This report details your visitors into two major segments. New visitors (meaning first time only) and returning visitors. Again, a wealth of knowledge can be gleaned just from the fact your fans come back (or don't).
Map Overlay
You'll probably have to drill down to the country level for it to be useful, but knowing where your readers are in the world can be important information. You may discover that your audience is more international or localized than you would have guessed, allowing you to better target the content and timing of your posts. Are all of your visitors in Arizona? Time your post for 8:00 MST so it's at the top of their feed readers in the morning.
The Google Analytics interface allows you to save these reports to your dashboard (using the "Add to Dashboard" button at the top left), so you can quickly review your favorite reports without all the fuss.
For more advanced tricks, here is a PDF I found on the net that I used to get up to speed on some of the other features. It goes into a lot of detail so print it and keep it handy: Complete Google Analytics Power Users Guide
Tracking Traffic With FireStats Plugin
I love Firestats for the quick views and immediate traffic patterns that are visible when you view the dashboard. There are a few sections to the statistics tab, all of which I review pretty frequently.
Status
There are only four numbers in this section. Visits in last 24 hours (think unique people here), Page view in the last 24 hours (what those people looked at), Visits (unique people since the plugin was installed) and Page views (unique pages viewed since the beginning of time – or rather since you installed Firestats). While it doesn't have the detail of Google Analytics, I use this plugin more for a brief overview type look-see.
Recent Referrers
Again, think overview here… this section shows the top 10 domains that are referring traffic your way. There are three settings in this section you can change. The number of items to show (10 in this example, but can be anything you specify), the number of days to include in the view and how you want it sorted (most hits first, or most recent first).
Search Terms
One of my favorite sections, this tells me how my visitors found me. Exactly what keywords were typed at Google (or MSN or Bing or Yahoo) to get to one of my pages. Like Recent Referrers, there are a couple of settings… Number of items to show and time period to include. First time I looked at this data over a 90 day period blew my mind. People were finding me on keywords I hadn't realized I was even optimizing for.
Recent Popular Pages
Again, 5,000 foot overview here… but which of my pages are getting the most views? Typically, the blog's index will be on top as the logical entrance point into the blog, but sometimes and well optimized page or one that went viral on the social media circuit can out weigh even the root domain.
Like Google Analytics, there are also views into my visitors machines, operating systems, browsers, and country of origin to help me understand my target audience a little better.
There isn't a reporting mechanism yet, but the daily view is very intriguing to me and worth the time to review from time to time.
You can start tracking traffic by downloading FireStats for WordPress here.
Tracking Traffic With Psychic Search
Not strictly a tracking metric, this plugin shows me what my visitors were searching for on my site, once they got here. This is more about learning what they want from me, once they find me, than how they found me.
And this can be very powerful information if you think about it. They found my site because of a keyword they typed in, but once they got to explore a little and see what I offered, it prompted them to look closer. For something specific. Hear me?
Now, all I have to do is deliver what they are looking for. Can you say … this is my next post?
You can get Psychic Search from MaxBlogPress right here. And check out some of the other plugins he offers. I use two or three of his since they are so well written, do exactly what they say they will do and are a bloggers best friend.
Okay, this isn't all the traffic tracking I use, but this does represent the minimum I put on each blog.
I also use Where Did They Go From Here? A WordPress plugin modeled on the Amazon feature that helps them sell millions of dollars of products by placing unique views into their other products. Same concept, you just show them that visitors that read XYZ also enjoyed ABC. But that isn't really about tracking traffic either, and is probably best served by a post all its own.