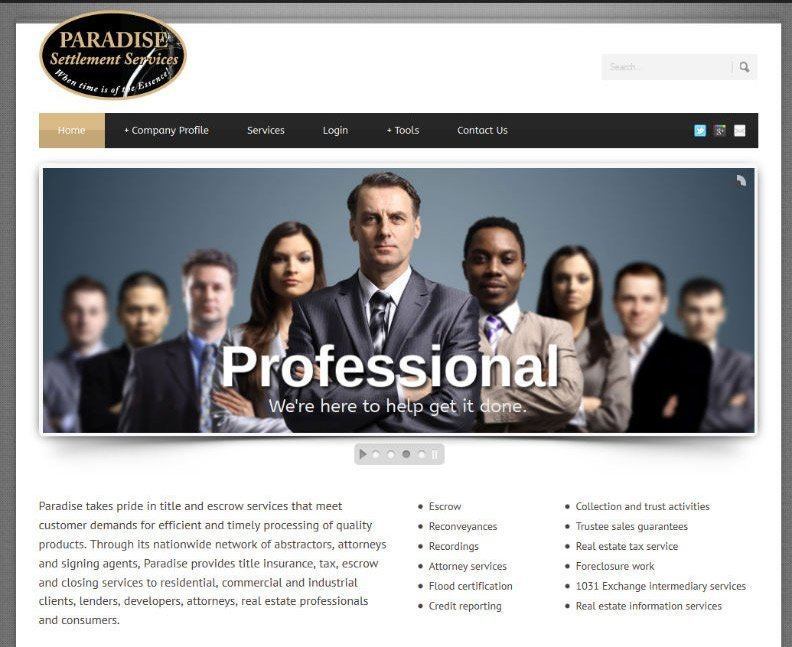 Some Samples Of My Work
I subscribe to the belief that a picture is worth a thousand words, and God knows you don't have time to read a thousand words. You are looking for a solution. These are the most recent of the blogs I have tweaked, installed or customized. The brief description doesn't really fully explain what all was done, but each site was exactly what the client asked for.
Please note, you can click on any thumbnail image of the sample, and have it enlarge. Once enlarged, you can scrolled through all the images by clicking on the large image LEFT SIDE to scroll backwards, or RIGHT SIDE to scroll forward. You may also click the link for each, and visit the actual live site
Ready To Get Started?
Want me to give you a quote based on your current theme, customizations needed? Then drop me a line. Please be sure to include your current web address, theme of choice and a brief overview of the changes you want to make. Or, you can get started right away by selecting one of the pre-built options.
What My Customers Have To Say
What, do DON'T have one?
Warning
: mysql_query(): Access denied for user 'cnailor'@'localhost' (using password: NO) in
/home/cnailor/public_html/wp-content/plugins/maxblogpress-ninja-affiliate/ninja-affiliate-library/include/mbp-ninja-affiliate.cls.php
on line
198
Warning
: mysql_query(): A link to the server could not be established in
/home/cnailor/public_html/wp-content/plugins/maxblogpress-ninja-affiliate/ninja-affiliate-library/include/mbp-ninja-affiliate.cls.php
on line
198
Warning
: mysql_num_rows() expects parameter 1 to be resource, boolean given in
/home/cnailor/public_html/wp-content/plugins/maxblogpress-ninja-affiliate/ninja-affiliate-library/include/mbp-ninja-affiliate.cls.php
on line
199
Warning
: mysql_query(): Access denied for user 'cnailor'@'localhost' (using password: NO) in
/home/cnailor/public_html/wp-content/plugins/maxblogpress-ninja-affiliate/ninja-affiliate-library/include/mbp-ninja-affiliate.cls.php
on line
184
Warning
: mysql_query(): A link to the server could not be established in
/home/cnailor/public_html/wp-content/plugins/maxblogpress-ninja-affiliate/ninja-affiliate-library/include/mbp-ninja-affiliate.cls.php
on line
184
Warning
: mysql_num_rows() expects parameter 1 to be resource, boolean given in
/home/cnailor/public_html/wp-content/plugins/maxblogpress-ninja-affiliate/ninja-affiliate-library/include/mbp-ninja-affiliate.cls.php
on line
185
Warning
: mysql_query(): Access denied for user 'cnailor'@'localhost' (using password: NO) in
/home/cnailor/public_html/wp-content/plugins/maxblogpress-ninja-affiliate/ninja-affiliate-library/include/mbp-ninja-affiliate.cls.php
on line
184
Warning
: mysql_query(): A link to the server could not be established in
/home/cnailor/public_html/wp-content/plugins/maxblogpress-ninja-affiliate/ninja-affiliate-library/include/mbp-ninja-affiliate.cls.php
on line
184
Warning
: mysql_num_rows() expects parameter 1 to be resource, boolean given in
/home/cnailor/public_html/wp-content/plugins/maxblogpress-ninja-affiliate/ninja-affiliate-library/include/mbp-ninja-affiliate.cls.php
on line
185
Warning
: mysql_query(): Access denied for user 'cnailor'@'localhost' (using password: NO) in
/home/cnailor/public_html/wp-content/plugins/maxblogpress-ninja-affiliate/ninja-affiliate-library/include/mbp-ninja-affiliate.cls.php
on line
198
Warning
: mysql_query(): A link to the server could not be established in
/home/cnailor/public_html/wp-content/plugins/maxblogpress-ninja-affiliate/ninja-affiliate-library/include/mbp-ninja-affiliate.cls.php
on line
198
Warning
: mysql_num_rows() expects parameter 1 to be resource, boolean given in
/home/cnailor/public_html/wp-content/plugins/maxblogpress-ninja-affiliate/ninja-affiliate-library/include/mbp-ninja-affiliate.cls.php
on line
199
Warning
: mysql_query(): Access denied for user 'cnailor'@'localhost' (using password: NO) in
/home/cnailor/public_html/wp-content/plugins/maxblogpress-ninja-affiliate/ninja-affiliate-library/include/mbp-ninja-affiliate.cls.php
on line
184
Warning
: mysql_query(): A link to the server could not be established in
/home/cnailor/public_html/wp-content/plugins/maxblogpress-ninja-affiliate/ninja-affiliate-library/include/mbp-ninja-affiliate.cls.php
on line
184
Warning
: mysql_num_rows() expects parameter 1 to be resource, boolean given in
/home/cnailor/public_html/wp-content/plugins/maxblogpress-ninja-affiliate/ninja-affiliate-library/include/mbp-ninja-affiliate.cls.php
on line
185
Warning
: mysql_query(): Access denied for user 'cnailor'@'localhost' (using password: NO) in
/home/cnailor/public_html/wp-content/plugins/maxblogpress-ninja-affiliate/ninja-affiliate-library/include/mbp-ninja-affiliate.cls.php
on line
184
Warning
: mysql_query(): A link to the server could not be established in
/home/cnailor/public_html/wp-content/plugins/maxblogpress-ninja-affiliate/ninja-affiliate-library/include/mbp-ninja-affiliate.cls.php
on line
184
Warning
: mysql_num_rows() expects parameter 1 to be resource, boolean given in
/home/cnailor/public_html/wp-content/plugins/maxblogpress-ninja-affiliate/ninja-affiliate-library/include/mbp-ninja-affiliate.cls.php
on line
185