My bragging wall. Okay, now look here, you would put one up too, wouldn't you? That's what I thought!
And no, I didn't pay anyone for these glowing reviews. These are real email's and testimonials (verified) I have received from active or previous students about my coaching, blog installations, theme modifications or one on one programming or technical help.
My special thanks to everyone listed on this page for taking the time to let me know how I touched you, your business, your site or your goals.
"She is full of creativity and insight.."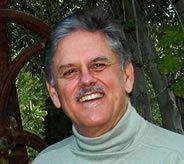 My brother in law asked me to develop a website for his dry cleaning and laundry business. He assumed since I was always on the computer that I would know how to design and develop a website. I thought how hard can-it be. In a few days, I will have it up and running. After untold hours and weeks of studying WordPress I came to the realization that if he wanted a website before a year passes, I would need to hire someone with the capabilities and skills to implement and complete the task in a timely, competent and professional manner. I immediately went to work, and after due diligence was extremely fortunate to find Cenay Nailor.
Since my brother-in-law had no idea what he wanted on the website I developed ideas for the website layout and design including page layout wording, ad copy, and slogans. Then I delivered these rough website storyboards to Cenay. She immediately went to work making the necessary changes to turn my rough drafts into polished website pages, and in the end created a beautiful website.
The following example gives an insight into her expertise and creativity. The cleaners has a lighthouse as part of its logo so I asked Cenay if she could find us a lighthouse image and turn that image into a rotating light at the top of the lighthouse. She said she would see what she could do, and if you look at our website you will see her lighthouse with the rotating light on all our pages. She did this without the use of flash software. She also found all the images for our site. Cenay also designed the little recycle image that we use on the on the site for our hanger recycling program.
I could go on and on, but needless to say I'm very pleased. I told my brother-in-law that it is very difficult to make a dry cleaners and laundry sexy, but Cenay Nailor truly created a professional, and elegant boutique cleaners website for us. My sister-in-law said the site looks like something a fancy hotel would have.
Cenay is a very sharp, capable, and professional woman who is full of creativity. She has the skills, and knowledge to transform your website ideas into a beautifully designed, and finished website. I highly recommend her.
Steve Brown
http://www.pointlomacleaners.com