My bragging wall. Okay, now look here, you would put one up too, wouldn't you? That's what I thought!
And no, I didn't pay anyone for these glowing reviews. These are real email's and testimonials (verified) I have received from active or previous students about my coaching, blog installations, theme modifications or one on one programming or technical help.
My special thanks to everyone listed on this page for taking the time to let me know how I touched you, your business, your site or your goals.
"I don't know what I would do without you!"

Cenay,
You are amazing. You had my WordPress problem fixed before I was even finished asking for your help. I would recommend your services to anyone. Please feel free to use me as a reference. And please don't ever go away. I don't know what I would do without you!
Thanks again,
Anne Kadin
"I feel a lot more confident having a pro like you on my side…"

Cenay,
Thanks for today. You advertise very accurately on your website — your session (and your whole personality) were exactly what I had expected.
You made things fun and easy to understand, and you never made me feel like an idiot for being clueless. :) I really needed this, and I specifically didn't want a person talking down to me or going too fast.
I recall one of your clients writing a positive review saying they knew absolutely nothing, and you never made them feel bad. I remember thinking, I NEED HER! And that's what I got!
I am so glad I found you, and I feel a lot more confident having a pro like you on my side to call on as I build my site. (You have no idea!)
Thanks, also, for being flexible with your schedule, glad we finally connected.
Hope you have a great rest of your summer! I will be in touch.
Ainsley Di Duca
"Cenay has been a blessing in my life…"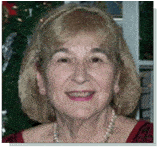 I have known Cenay since the day she was born as her mother and I were very close friends.
Of course this must tell you that I am now an older woman and technology is not an easy task for people my age.
Cenay has created my web site and only too often I call her for help because in today's very fast world of technology I am a lost soul.
However Cenay has been my mentor, my guide, my teacher, adviser and counselor. She has taught me so much and, the beautiful thing about Cenay, is that she always gives of herself with joy and love.
She was extremely bright since childhood and way ahead of her age but, better yet, she always has been a kind and giving spirit. And this is what makes her so special!
I am extremely grateful for all she has done for me and for my son.
Dioro Boisseau
http://www.dioro.com
"She is full of creativity and insight.."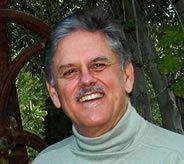 My brother in law asked me to develop a website for his dry cleaning and laundry business. He assumed since I was always on the computer that I would know how to design and develop a website. I thought how hard can-it be. In a few days, I will have it up and running. After untold hours and weeks of studying WordPress I came to the realization that if he wanted a website before a year passes, I would need to hire someone with the capabilities and skills to implement and complete the task in a timely, competent and professional manner. I immediately went to work, and after due diligence was extremely fortunate to find Cenay Nailor.
Since my brother-in-law had no idea what he wanted on the website I developed ideas for the website layout and design including page layout wording, ad copy, and slogans. Then I delivered these rough website storyboards to Cenay. She immediately went to work making the necessary changes to turn my rough drafts into polished website pages, and in the end created a beautiful website.
The following example gives an insight into her expertise and creativity. The cleaners has a lighthouse as part of its logo so I asked Cenay if she could find us a lighthouse image and turn that image into a rotating light at the top of the lighthouse. She said she would see what she could do, and if you look at our website you will see her lighthouse with the rotating light on all our pages. She did this without the use of flash software. She also found all the images for our site. Cenay also designed the little recycle image that we use on the on the site for our hanger recycling program.
I could go on and on, but needless to say I'm very pleased. I told my brother-in-law that it is very difficult to make a dry cleaners and laundry sexy, but Cenay Nailor truly created a professional, and elegant boutique cleaners website for us. My sister-in-law said the site looks like something a fancy hotel would have.
Cenay is a very sharp, capable, and professional woman who is full of creativity. She has the skills, and knowledge to transform your website ideas into a beautifully designed, and finished website. I highly recommend her.
Steve Brown
http://www.pointlomacleaners.com
"..true professional in every sense of the word.."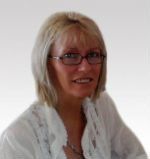 I love doing business with like minded people who think the way I do, a person who would put everything aside to serve another. Recently, I contacted Cenay via Skype, I was a mad woman in the middle of doing someone's blog set up and needed an answer in a hurry.
It was no trouble for Cenay, to take 10 mins out of her time to fix my problem, even though she was running out the door for a weekend away with her family.
Cenay makes me think of the saying "Do something today, for someone without ever expecting anything in return"
You are a true professional in every sense of the word Cenay and I thank you.
Sandy Moore
"It is such a pleasure to find a true expert when investing in a service…"

It is such a pleasure to find a true expert when investing in a service and what has turned out to be a great education. I am not even finished with my first package and can't say enough positive things about the experience.
Not only am I happy with the set-up and optimization of http://www.security-integrator.comA, but the education and expert insight put the icing on the cake.
Professional, Straight Forward, Overdelivering, Intelligent, Expert, Likable, and Trustworthy are just some of the words that come to mind when I think of Cenay.
I would say, I'll be back, but I don't plan on leaving. You are the security-integrator MVP of the year!
Matt Burgess
"She put things into high gear.."

I just discovered Cenay's Bragging Wall. What a great opportunity to let everyone know that Cenay is truly a Geek with Mad Technical Skills. Whether you are just beginning or have been at it for a while and your blogs need a bit of tweaking she knows how to do it and more.
I truly enjoy giving a testimonial for something I have personally experienced. After 8 months of a floundering online education I found Cenay. She put things into high gear. To confirm something I've read in the other comments, she definitely does give more than promised. I seen her do it time after time. Plus, if you've been around long enough to understand "giving valuable content" Cenay definitely gets a A+ in that department.
Again, just starting out or fine tuning — Cenay gets it done. I trust her completely with my blogs.
Bill Beavers
"Cenay is a God send to me…"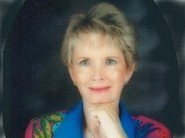 Cenay is a God send to me. I have learned so much from her…. yet it is just a drop in the bucket. She is a wealth of computer knowledge and teaches in such a calm, assertive way. She never gives up on me even when I ask the same question a gazillion times. I wish I could clone her and set her in my office.
Sallie Roberts
"Cenay can fill in the blanks to your success"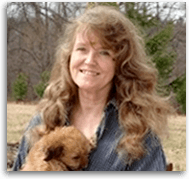 Several years ago I started on a "Quest" to work from home. My mother needed full time care, so that meant a career change for me, a truck driver. When I started on this "Quest" to find out how I could find that online job I didn't have much going for me.
Some of what I didn't know.
I didn't know how to create a product
I didn't know how to set up a website or blog
I didn't know how to set up a payment system
I didn't know what HTML was
I didn't know how to upload files to a server
I didn't know what an auto responder was
I didn't know what "pay per click" advertising was
I didn't have a clue how to set up an affiliate program
I didn't know how to set up web stats to monitor traffic
I'd never run an internet business before
I had zero experience with advertising or making money from home
As you can see, I didn't know much about anything when it comes to working from home and running an online business that would give me the life I was searching for.
Well, I still don't know everything , but after just a few short months of working with Cenay Nailor I can do most of the above tasks and make a decent and mostly residual income that will only grow with time.
If you are just starting or simply don't have all the answers yet, Cenay can fill in the blanks to your success. I've found no other online mentor with greater integrity, creativity, and availibility than Cenay. (And that last one is a BIG PLUS in my book. )
Carol Hansen
Mt. Vernon, OH
www.FromMyKitchenTable.com
"She delivers far more than what she promises"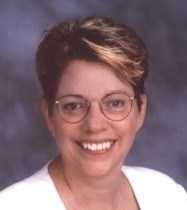 When I was first introduced to Cenay, all I could do was write my emails and retrieve them. If someone suggested having a presence on the web such as a MySpace account or blogging, terror would take over and I'd run in the other direction. In fact, I didn't know what blogging really was or what the point of a MySpace presence was all about.
After 3 months of great patience, repetition and understanding, Cenay has taught me the why's of social networking and so many how to's regarding blogging and maintaining a presence on the internet. I no longer panic when she introduces a new concept.
Cenay is an extremely gifted individual. She not only has all that "geek" knowledge, but she has a fabulous personality, the gift for teaching and explaining computer concepts so they make sense to a person like me. She also has the gift of creativity. She delivers far more than what she promises.
If you are considering working with her please do. You won't regret it.
Paulette Christian
"From Day One, I Knew I Had Found The Right Person…"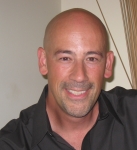 From day one I knew I had found the right person to help brand me and my business. Cenay's patience and willingness to work with my amateur online skills has paid for itself ten-fold. I owe so much to Cenay and would selfishly love to keep her for myself. But as Cenay has always said, I must share and pass it forward. Cenay will do wonders for you…I promise
Willie Plasencia
"Cenay under promises and over delivers; definitely goes the extra mile"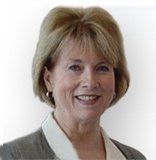 Cenay not only has extensive technical knowledge (and patience) but also a talent for marketing. It has been my experience that really good technical and marketing skills are not usually found in one person, but she has both. Cenay under promises and over delivers; definitely goes the extra mile. The blog she created for my business is what I was hoping for. Just wish I had found Cenay five years ago!
Ann Barr
"..exposes what is behind the scenes of all top ranking WordPress blogs…"

"When I started blogging I soon discovered that there are secrets to creating a successful blog. Figuring out what those secrets are is what Cenay does best. The Ultimate Guide To WordPress Plugins exposes what is behind the scenes of all top ranking WordPress blogs."
Dean McNamara
"..the difference between just having a blog no one sees or having a blog that really works.."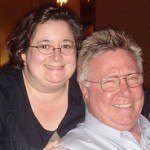 I can give Cenay a personal recommendation as she has helped me with my blog and I can say that she is an expert from personal experience. Cenay over-delivers and really knows her stuff! Having Cenay set up your blog can make all the difference between just having a blog no one sees or having a blog that really works.
Mike Stokes
Baton Rouge, LA
"…Cenay really knows blogs…"

Cenay has helped us tweak several of our blogs. Most reach PR1 and PR2 in just a couple months with some help from her SEO skills.
Cenay really knows blogs.
Denis Foley
West Virginia
"I would never consider working with anyone other than Cenay.."

There are those who are good at what they do; and then there are gifted people who seem to have a calling. Not only is Cenay a master at her trade, she has the patience of a Saint! In my experience it's rare to find someone with the technical skills and people skills together. I would never consider working with anyone other than Cenay.
Arthur Cummins
".. is awesome and has been a big help to me.."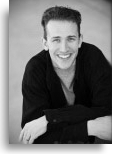 "Cenay Nailor has done something that many people like myself have needed for a long time. Being in Internet Marketing, it's important to get your blogs out there so people can find them.
But for someone who is not the most technical or even understand the importance of using plugins, that can be a big problem!
Cenay has fixed that with her new eBook and I can truly say it is awesome and has been a big help to me. If you want to maximize your WordPress blog's potential, you will want to grab yourself a copy of her book."
Paul Cooley
"…We now get consistent subscribers and visitors.."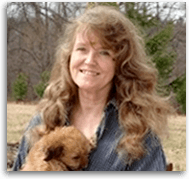 If you want a great looking, SEO blog that will get PR fast get a hold of Cenay. We have over 50 sites and growing and the ones that get consistent subscribers and visits are the ones we've had Cenay tweak or work with us on. She has all the answers about blogging and plugins. She'll make it happen.
Carol Hansen
"This is probably the single most valuable book that ANY blogger could own."

I am rarely impressed by anything these days, particularly eBooks, however, Cenay Nailor has absolutely NAILED IT with her new product The Ultimate Guide To WordPress Plugins.
If you are serious about having an effective, efficient and enjoyable blogging experience, do yourself a favor and get this book!
Luke Hawthorne
http://www.LukeHawthorne.com
"What a great help and Mentor…"

What a great help and Mentor Cenay has been for me and many others. If you want true help and a person that knows there stuff….your at the right place!
A TOP Professional Internet – Savvy thinker, designer, builder and helper.
I highly recommend her as an online- marketing technician.
Sincerely yours,
Thomas Chandler
"..Blog is already indexed and showing on the first page of results.."

"Well, as I'm probably the dummy of all dummies, I should thank you first off for making it simple enough even for me to understand. I actually just set up a new blog and used your book to choose which plugins to install. As you know WP used to terrify me, but these plugins make it a breeze.
But the best part – the blog is already indexed and showing on the first page of results for some pretty cool keywords! Not bad considering it's only been 'live' for a couple of weeks. I've always known you were a star with WP but this guide is going to make the rest of us WP stars too – time to watch your back girl!"
Susan Coils
"She has been by far the best teacher I have had.."

Cenay is awesome, she absolutely over delivers and knows her stuff. She did a wonderful job helping me set up and tweak my blog and always helps you solve your problem or situation without making you feel like a dummy.
She uses a tool called team viewer where she can access your desktop to get a clearer concept of the problem you may be having. And in short time she has everything straightened out for you, but never rushes you along until everything is solved.
She has been by far the best teacher I have had and I give her my highest recommendation. If you're looking for the best, then working with Cenay will be one of the best decisions you will ever make.
Ed Mercer
"[Cenay] ..Is The Most Patient Person I Have Ever Met"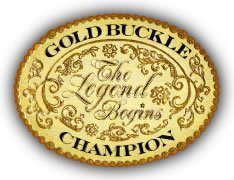 Cenay came to us when our original web design company went out of business. We were having problems with our site and could not get much of anything to work due to some coding errors. Within a couple of days we had a brand new site and everything is working beautifully!
Cenay is a joy to work with and so helpful and knowledgeable. I had worked with many web designers before, but they talk over my head. Cenay explains things so that I understand them and is the most patient person I have ever met. In our line of work we needed a "western" theme website. She was able to help me alter a theme that our clients rave about.
I am so excited that I coaxed another affiliate into changing their site and working on a couple more to change theirs. Cenay is helpful, knowledgeable, professional and FUN!!!!
Thanks a million Cenay for all you have done for us.
Sue Marostica
CEO Gold Buckle Champion
Taste of Adventures
A Little About Cenay
I am a computer programmer and web designer who was bitten with the Online Marketing *bug* a couple of years ago. Niche marketing, Internet Marketing, Blogging with WordPress — I love it all. I personally post to 20+ full time blogs, and manage 60+ additional sites. I have setup more than 250 blogs for myself and my clients in the last year alone.
Technology in all it's forms is my favorite playground. During sessions with friends, clients and folks that found me on Facebook, MySpace and Twitter, I discovered I also loved teaching. I promptly purchased Camtasia Screen capture software so I could start recording the sessions so others could benefit. You can see the results of some of those sessions on my *I Can Do It Myself* video site.
I love technology, teaching and helping others succeed. What it is I can I do for you today?
P.S. Did I mention … I am a geek … and kinda proud of it.
Visit my services page to see how I can help you today