Headspace2 Tutorial: Exploring SEO Through Plugins
A recent coaching session covered the SEO benefits of installing and using Headspace2 to improve your Online Marketing and Personal Branding. As members of that call will recognize, about 45 minutes was cut from this video. All the wasted time on technical difficulties is gone. Areas where the information was repeated (as in answering questions or covering the same concept on a different part of the call) were removed or spliced together to provide a single explanation.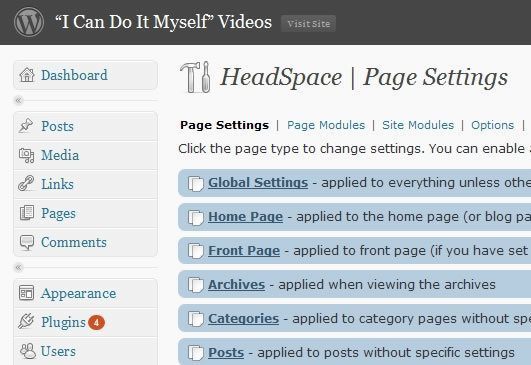 If you are looking for a bit of help in improving your organic listings in the search engines or improving your online marketing efforts, then check out this video. Additional concepts covered include the right way to post to your blog, what the search engines are evaluating first, and the one thing every post must have, in order to get found by both the search engines and your visitors.
Resources For Video
Once the video starts, click on the video to expand to full screen. Escape will restore size
Related Videos
Related Blog Content
SEO Tutorial for WordPress Ranking Success (Part 3/3): Headspace2 – Today we will look at the final component to a solid SEO driven wordpress website: Headspace2…. Continued here: SEO Tutorial for WordPress Ranking Success (Part 3/3): Headspace2. Related Websites. SEO Tips for Bloggers on WordPress …
Doing WordPress SEO? Try HeadSpace2 SEO Plugin | Solid Blogger – So, go ahead and try out doing SEO on your blog with HeadSpace2 SEO plugin. More HeadSpace2 SEO plugin features · Download WordPress SEO plugin HeadSpace2. To get the most out of HeadSpace2 plugin, follow the below video tutorial. …
22 Things You Should Do After Installing WordPress – I know the list sounds long, but trust me, do these things right after installing your new WordPress blog, and you will start to see immediate traffic, it won't take as much work to manage your blog, and your visitors will love it!…