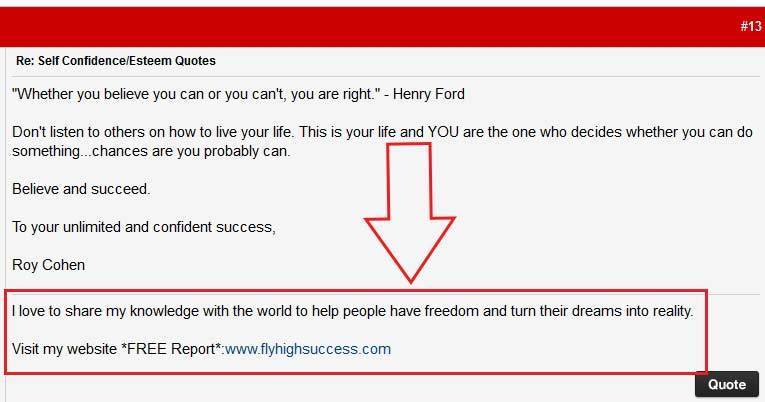 By Cenay Nailor | Business Building Tools
It's a social world now a-days, with people spending more time in forum's, discussion groups and in their email program. Did you know that each of these places can send free traffic to your web site?
If you read any posts in a forum or joined in a conversation in a discussion group, I know you have seen them, those small blurbs at the bottom of each post. Perhaps you just didn't know how to create them.
Read the rest