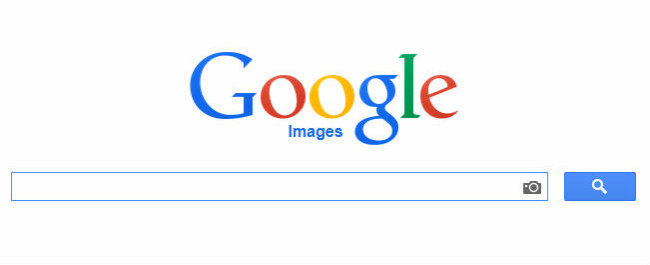 Are Your Images Going To Get You In Trouble?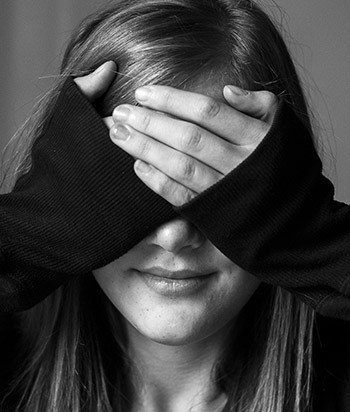 Recently a client of mine received a letter informing him that one of the images we placed on the site, was copyrighted, and he needed to pay the penalty fee for it's use without permission, and then purchase the rights to the image to keep the image on the site.
Wait, what?
During the course of the research into the issue, he discovered suing people for penalties has become a business model. There are companies springing up which crawl sites looking for images that a photographer has copyrighted. Once found, they contact the copyright holder and suggest they can help. They, in fact, attempt to extort fees and penalties on behalf of the copyright holder with cleverly worded email's and easy to use claim payment pages.
When he called the number in the email to explain the image the threatening letter "claimed" was the exclusive right of their client, wasn't in fact exclusive and had been purchased from another site he met with a brick wall. A rude, loud and obnoxious "agent" refused to back down, threatened legal action and various other time consuming tasks for him to prove his ownership of the image in question. Needless to say, they went round-and-round.
Rather than deal with the continued harassment and continue wasting valuable man-hours, my client paid the fee. Which to my mind is a form of extortion. This company, no doubt receives a portion of the fees and penalties they collect. And many site owners are no doubt going to be intimidated into forking over the funds, even if they own the image rights, but can't readily find their license info.
Image Review Suggested
I've setup a few sites. Clients often didn't want to, or didn't know how to search, find or suggest images to use and left that task up to me. When searching for images to use on client sites, I frequently started with Google. Google doesn't accurately indicate if an image is copyrighted or not. I would try to determine if an image was copyrighted, but in the early days especially, this was a process.
And since it's become a *business model* for some businesses to threaten, cajole, extort or demand payment — you might be at risk if you let me select the images. With this in mind, I am reaching out to let you know, it might be time to consider a review of the images being used on your site.
How To Find Your Site's Indexed Images
If you've got a blog with lot's of posts, you have lot's of images. To find which one's have been indexed by Google, you can visit http://images.google.com and in the search bar type (without the quotes) "site:yourdomain.com". What will be returned is a list of all your indexed images.
You can use a tool to search each image to see if it's copyrighted. (See below). A quick note on "ownership". If you took the image, or created the image in Photoshop (for example), you're the owner, and have copyright. Period.
What To Do If You Have Copyrighted Images On Your Site
There are things you can do to continue using an image you've determined is *copyrighted*, such as purchase the image from a site like ShutterStock. They offer unlimited use for an unlimited duration and up to $10,000 in protection against someone claiming a copyright infringement.
They have plans for those who need lot's of images, and a pay as you go option for 2, 5 or 25 images. The pay as you go option allows you to select your images up to one year after purchase (in the event you don't select all 5 images at once – for example).
The subscription method offered is a little pricey unless you really need a lot of images on an ongoing basis. The plan is between $199 and $249 a month (depending on how you pay (monthly, quarterly or yearly)) but offers up to 25 images per day, every day.
Which Images Are Copyrighted?
Now, I know the next question is "how do I know if an image is copyrighted?". Good question.
There are a couple of methods to search out images and determine if they are copyrighted. I now use TinEye which allows you to search by the images uploaded, a URL you type or paste in, browser extension (by right clicking on the image) or dragging and dropping an image from your local computer to their search engine.
If there are results, they will be displayed in a list, with the URL's where the images can be found, to the right of the image. If you see links to ShutterStock, Alamy, iStock, Getty or any of the other image providers, the image is "copyrighted". If there is a watermark on any of the images, the image is copyrighted. And yes. I know this is a tedious process to clean up your site, but once done, it's not so bad going forward. Just remember to do this step on each new image you add.
TinEye doesn't find all the images, all the time. Sometimes, even if it's NOT found in TinEye, it might be copyrighted. Either stop using that image, or purchase the image for use on your site.
Another way to find out if an image is copyrighted, is to search the United States Copyright Office website. This is a bit harder as their technology isn't quite as nice, but it can be done manually. Additional, you can request help with this from their researchers (for a fee of course).
Public Domain Images – An Safer Alternative to Google Images
Optionally, you can replace a questionable image with a public domain image. There are sites which aggregate public domain images into a searchable list. I've listed a few of those I have bookmarked for myself here:
These offer Creative Common licenses and are searchable by keyword (such as "laughing woman"). Please note, some of these site or others that offer public domain images also have a "sponsored section" which can list images from sites like ShutterStock. Careful which image you click on.
General Signs Of Protected Images
It used to be enough to know the general signs of a protected image, and steer clear. However, it's not as easy these days with the proliferation of social media, photo sharing sites and ease of use in finding images on blogs, and personal websites. However, any of these is proof of copyright, so avoid these.
Watermark
Any type of overlay of a symbol or text that may be hidden covertly or displayed upfront to protect an image from being used without owner's approval.
Copyright Symbol
Like watermarking, embedded a copyright symbol directly onto the image is a common way to express copyright.
Official copyright listing in the Copyright office
I highly recommend using TinEye or Google images to help you find out if an image is copyrighted for several reasons. However, you may visit the United States' Copyright Office to conduct a free search of copyrighted files. If you would like to request an official report from U.S. Copyright Office records, be prepared to spend about $165 or more per hour (with a two hour minimum) based on search fees.
Are Your Images Going To Get You In Trouble? Answer Now, To Save Yourself Some Grief
This is not something you can let wait… with so many new "businesses" popping up trying to collect fees on behalf of copyright holders, it's better to get this done now, for peace of mind.
Can You Suggest Other Sites Or Methods To Stay Safe?
If you've come up against something similar, I would love to hear how you handled it. Where do you find your images? Do you feel it's important to have some "eye candy" on your site?